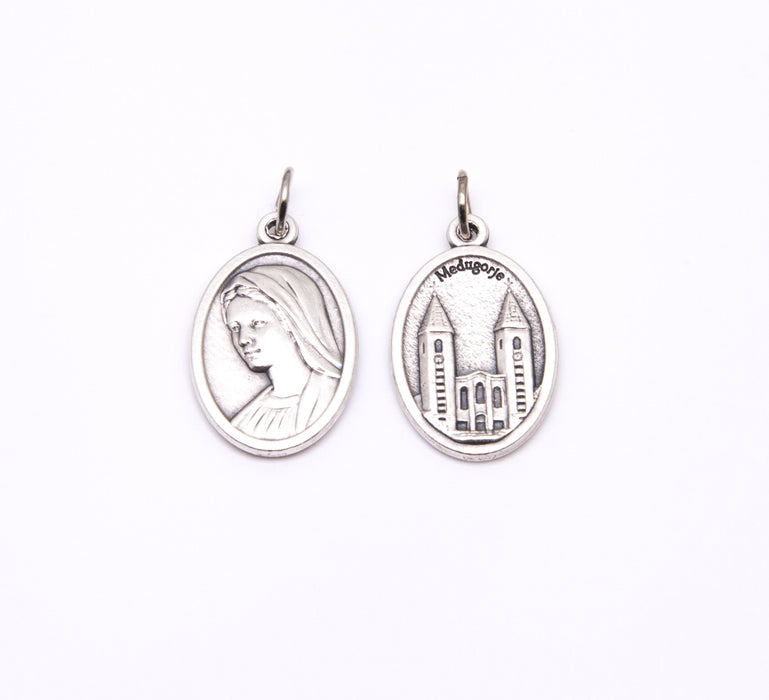 100 - Pack - Our Lady of Medjugorje Medal
This Our Lady of Medjugorje Medal can only be purchased in these bulk lots of 100 units at a discounted wholesale price, now available to the public.
The medal is about 3/4" high and is made of oxidized metal, known for its durability and similarity to the more expensive Sterling Silver. It depicts the image of Mary on one side and the St. James Cathedral in Medjugorje, Bosnia-Herzegovina on the other. 
These discounted bulk packs offer the perfect solution if you want to give these Catholic goods away as gifts or use as free envangelizing tools. Imported from Medjugorje.

SKU: 47984
To see wholesale pricing, register at Religious Brands Wholesale page.