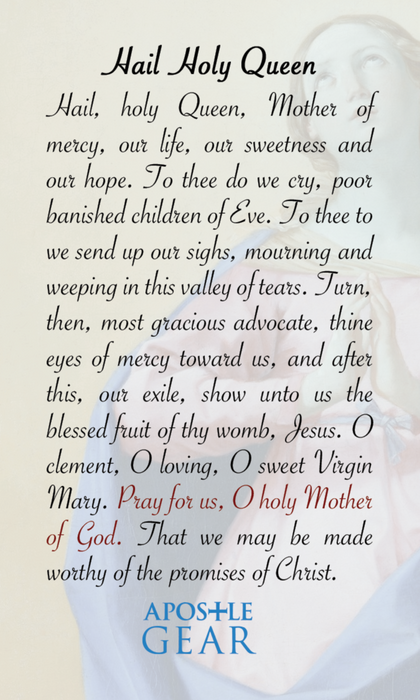 Hail Holy Queen Prayer Cards - 25-Pack
These Hail Holy Queen Prayer Cards by Apostle Gear feature the iconic Immaculate Conception painting. Printed in full high-gloss color, the card is about the size of a business card and fits perfectly in a wallet or pocket.
On the back of this holy card is the beloved Hail Holy Queen prayer to Our Lady.
The Hail Holy Queen Card is for sale here in shrink-wrapped packs of 25 for one low price. It also comes free as a single card with some of our Marian gift items.