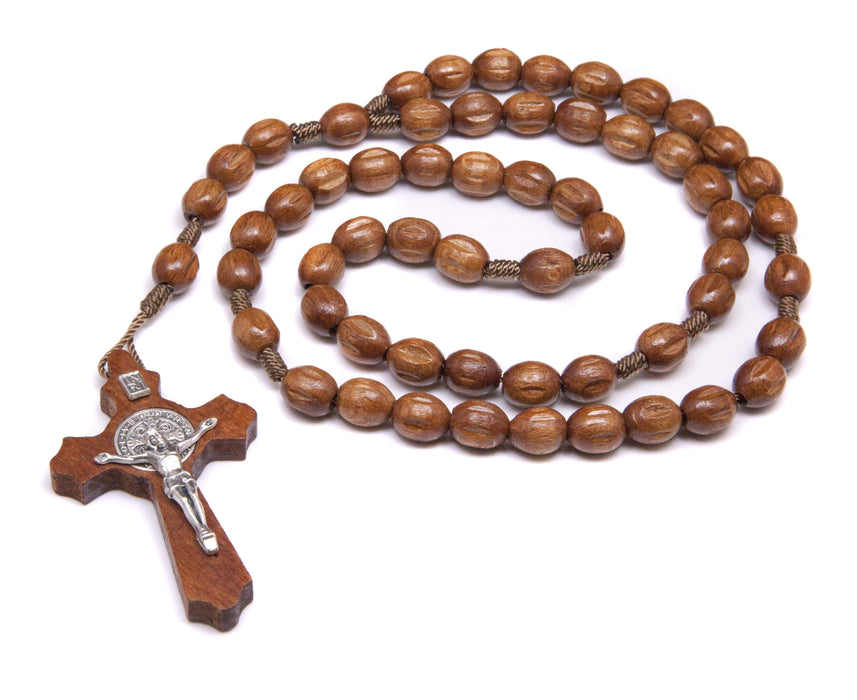 St. Benedict Medjugorje Wood Rosary
This St. Benedict Medjugorje Wood Rosary from Apostle Gear is handmade by local artisans in Medjugorje, where the Virgin Mary is said to have been appearing since 1981.
Each Medjugorje Wood Rosary features an extra-strong cord construction and high-quality wooden beads polished to a smooth finish. The crucifix contains a St. Benedict medal on one side and has the word "Medjugorje" etched onto the other.
SKU: 46628
To see wholesale pricing, register at Religious Brands Wholesale page.