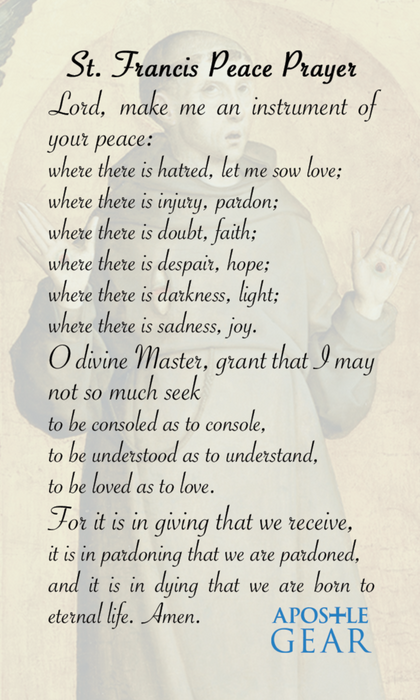 St. Francis of Assisi Prayer Cards - 25-Pack
These St. Francis of Assisi Holy Cards by Apostle Gear feature an image from an ancient artistic depiction of the Archangel. Printed in full high-gloss color, the card is about the size of a business card and fits perfectly in a wallet or pocket.
On the back of our St. Francis Prayer Card is the beloved St. Francis Peace Prayer which includes the iconic line "Lord, make me a messenger of your peace."
The St. Francis Holy Card is for sale here in shrink-wrapped packs of 25 for one low price. Or, you can purchase any of our St. Francis religious items that come with single St. Francis prayer cards.