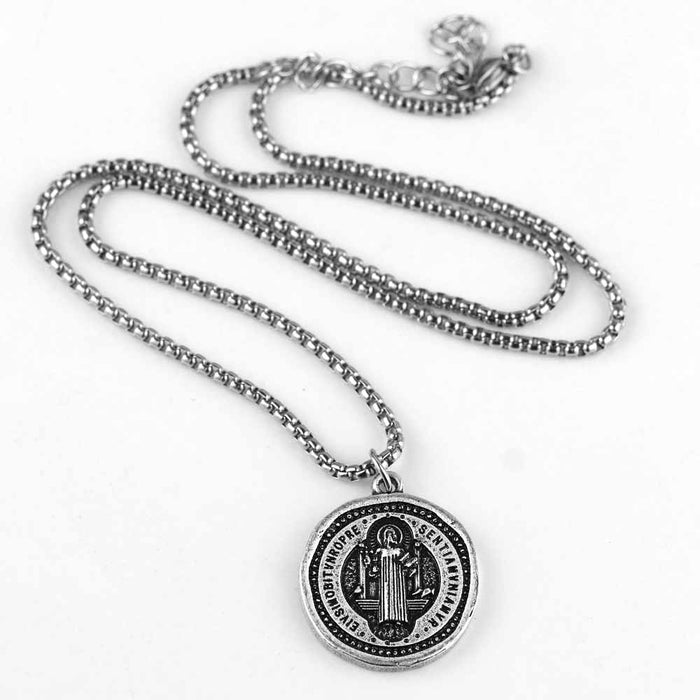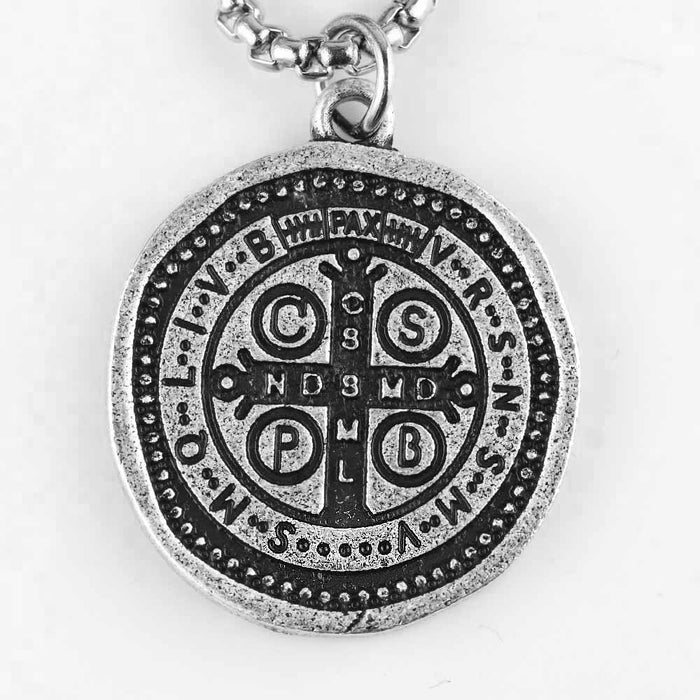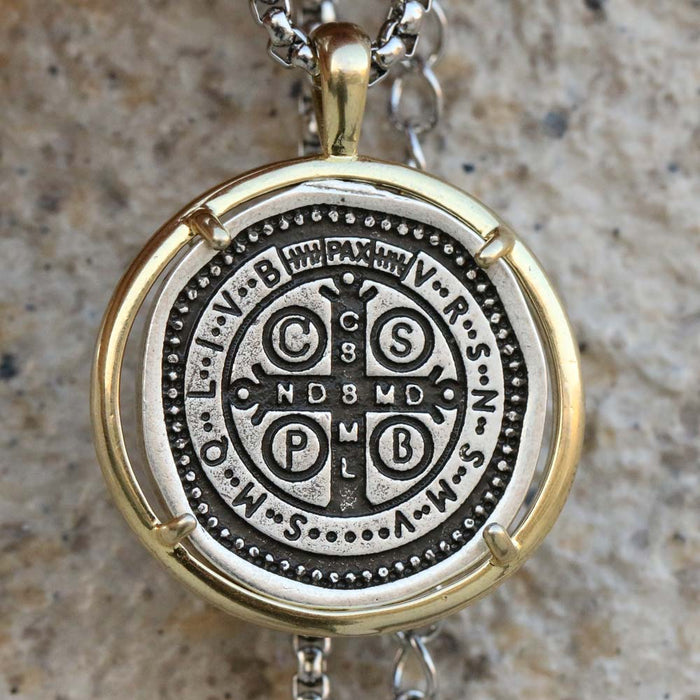 St. Benedict Vintage Medal Necklace or Keychain
Apostle Gear is proud to offer this attractive, antique-looking St. Benedict medal available in several settings, and attached to either a chain, necklace cord, or keychain.
Durable and stylish, our St. Benedict Medal is also a powerful protection against the forces of evil. The Benedict medal measures 28 mm round, while the entire setting is 35mm round. The pendant is made of silver-plated copper.