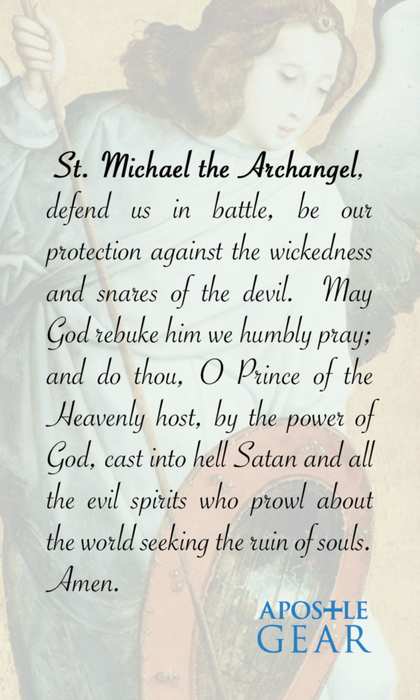 St. Michael the Archangel Prayer Cards - 25-Pack
These St. Michael Holy Cards by Apostle Gear feature an image from an ancient artistic depiction of the Archangel. Printed in full high-gloss color, the card is about the size of a business card and fits perfectly in a wallet or pocket.
On the back of our St. Michael The Archangel Prayer Card is the beloved prayer for his intercession, which begins "St. Michael the Archangel, defend us in battle..."
The St. Michael Holy Card is for sale here in shrink-wrapped packs of 25 for one low price. Or, you can purchase any of our St. Michael religious items that come with single St. Michael prayer cards.